GoodMills Professional flours are of repeatable quality, suited to proven applications and giving a more efficient effect compared to standard flours. Our solutions are based on crop innovations, optimal grain selection and milling. This allows you to produce more and the final products have even better properties and taste. All variants are available in convenient 5kg packaging.
Discover proven solutions for professionals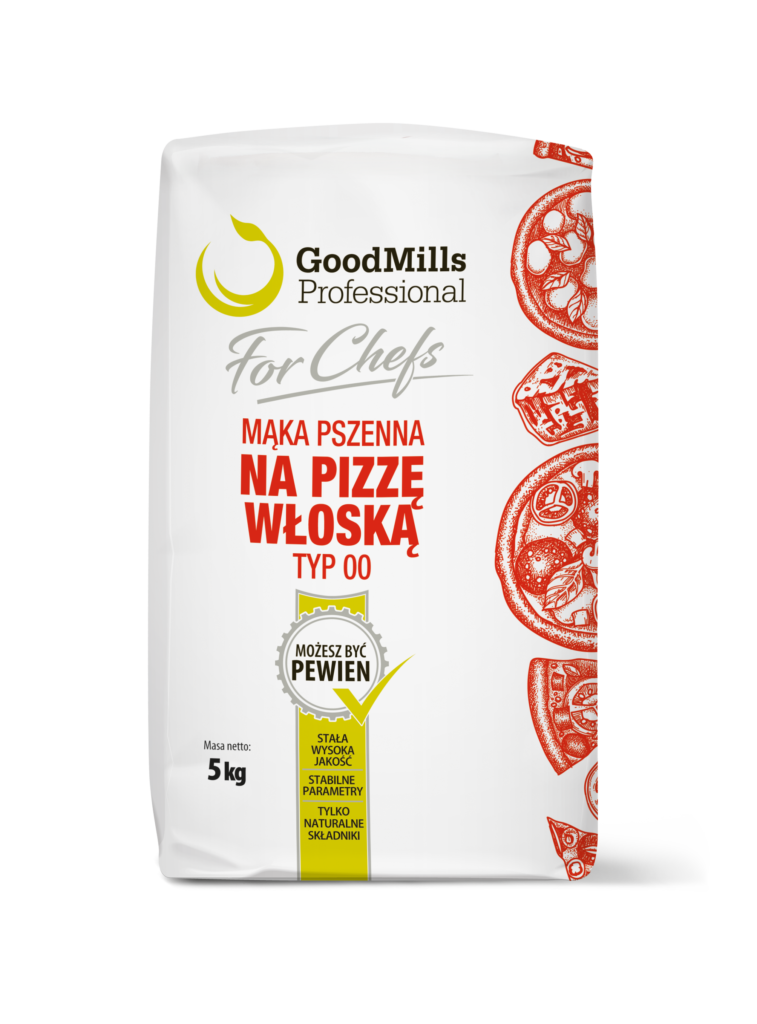 Wheat flour for Italian pizza | type 00
type '00' dedicated to Italian pizza
ensures optimum stretchability and structure of the dough
resulting in a thin dough which, after baking, has an ideal crunchiness and taste
Wheat flour for the topping | type 430
dedicated for topping pizza bottoms
prevents the dough from sticking
prevents the underside of the pizza from burning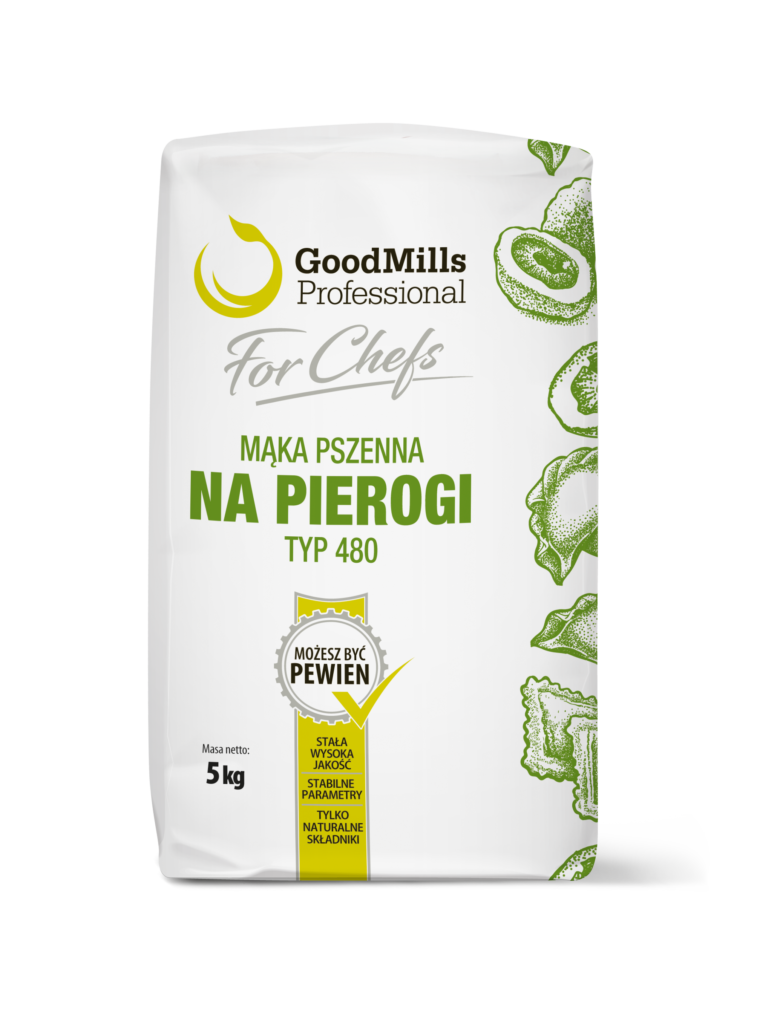 Wheat flour for dumplings | type 480
allows the light colour to be retained
ensures optimal dough stretching and plasticity
produces extremely light dumplings that stick together well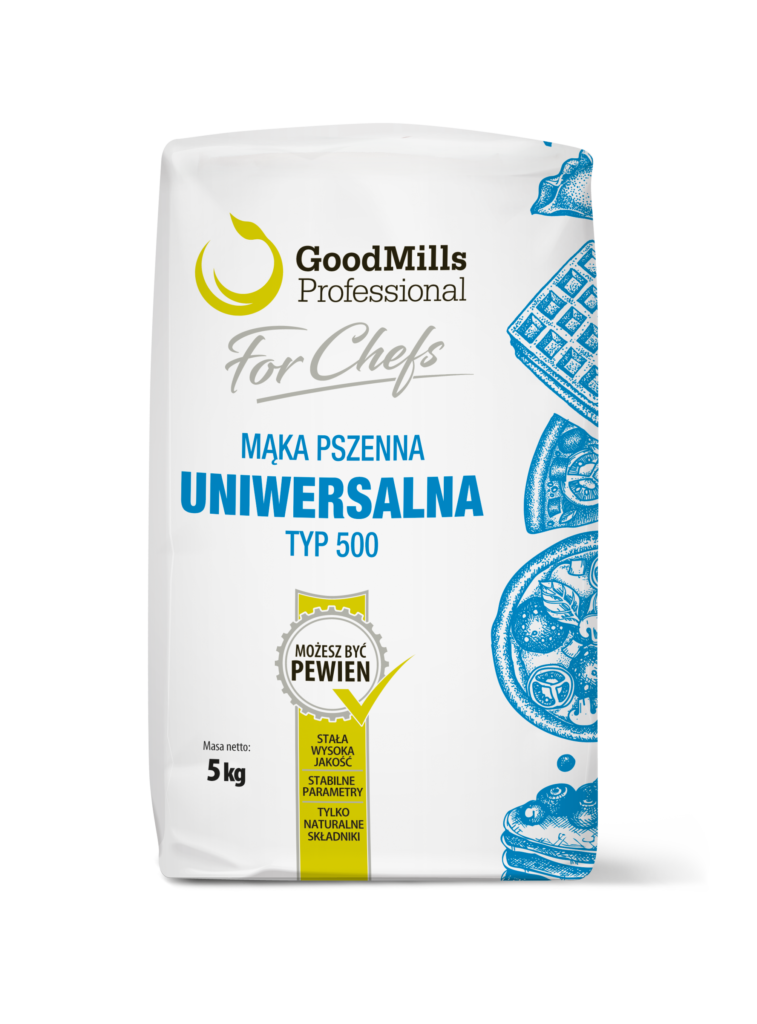 Universal wheat flour | type 500
has versatile use
has stable and repeatable quality parameters
provides an exceptionally light colour and velvety texture
At GoodMills Professional we also provide advice on how to use the various options.